New, Friendly Faces: Dan Walsh and Ashley Dobuzinsky
       The CNA program and special education courses are programs that many students look forward to in their high school career. Because of this, when former CNA teacher, Mrs. MaryEllen Magee Brown, retired, students were eager to meet their new teacher: Dr. Ashley Dobuzinsky. As well, many are interested to get to know Mr.  Dan Walsh as he entered the special education department excited to teach.
       Dobuzinsky is a former nurse at St.Vincent's hospital in Bridgeport. She began her nursing career as a student at Jonathan Law High School in the CNA program taught by Brown. After high school, Dobuzinsky quickly started in her path to become a nurse with the ultimate goal of being able to teach nursing. She worked at St.Vincent's for 14 years and began to work at Sacred Heart University in August of 2019. Dobuzinsky began working at Foran on January 21, 2020.
        Since Dobuzinsky began she says she has been very comfortable and felt welcomed to the school. "I truly enjoy working with all of the students in the CNA program because they are very engaged and truly are in the class to learn." In the CNA program students are taught how to communicate and take care of patients in a clinical setting. "All of the students I work with are very hands on and engaged when at the centers and truly impress me with how they are able to work with the patients so well." says Dobuzinsky. She adds, "The CNA program  is very beneficial to students whether they want to be in the medical field or not because it teaches them how to communicate with patients in a clinical setting."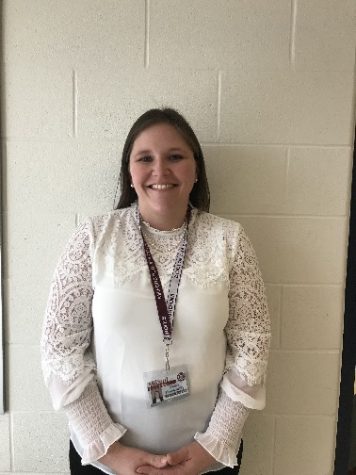 Like Dobuzinsky, Walsh also had a previous history with Milford Public Schools before he began his position. Walsh had coached the baseball team along with physical education teacher,  Kenny Walker years before he was officially at Foran. Now, he has returned to Connecticut to pursue his passion of teaching those of autistic spectrum disorders. Being that he has focused in this area for 22 years, he is eager to carry the enthusiasm he has for this profession through building relationships with his students. He claims that his favorite part of the class is seeing the growth that students make with him as they progress from freshman year to the end of high school. 
       As he officially entered the building on January 13, Walsh notes that he has already begun to have positive experiences with both his faculty and students.  He says, "people welcome me with open arms in my transition back". Although teaching at a new school can be intimidating and difficult at first, Walsh feels that the environment he has returned to encourages him as he teaches a new set of students.
       While Dobuzinsky and Walsh are yet to experience all that Foran has to offer, the teachers and students are happy to see where their passions lead them as teachers.