Welcoming the New "Addition" to the Foran Community: Ms. Abbigail Blanchard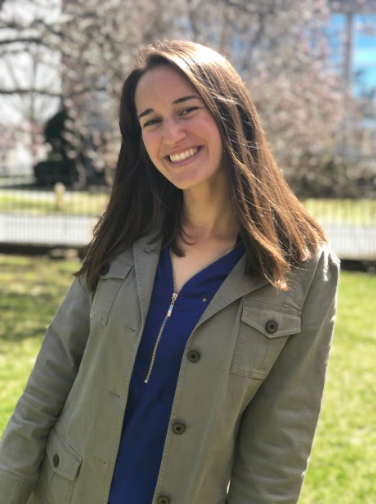 With the start of the 2021 school year, former math teacher at Foran High School, Mr. Adam Kelly, has decided to pursue a new career as a firefighter. With this change, Ms. Abbigail Blanchard has been welcomed to Foran as the new math teacher.
     Blanchard grew up in Stonington, Connecticut, right near Watchhill, Rhode Island. She is the youngest of five, with three brothers and one sister and is currently living in Stratford, Connecticut with her boyfriend and her dog, Milo. 
     Blanchard adds, ¨He is the cutest little thing. He's a mix and very specific; he is 25% Pitbull, and ⅛ % of a Beagle, Miniature Schnauzer, and American Cattle Dog. He's just such a good dog and doesn't really bark either.¨
     Besides her desire to be a math teacher, Blanchard enjoys photography and photoshop. During her free time, she enjoys going out and taking pictures. 
     Growing up, her dad owned a franchise business called Honey Dew Donuts in Westerly Rhode Island. This allowed Blanchard to have a summer time job, which she continued for 10 seasons. 
     Blanchard attended Stonington High School as an all around athlete, participating in track, field hockey, and softball. Remembering her high school experience, she shares, ¨We were the bears, which wasn't really enjoyable because brown was our school color, so we had brown apparel and brown uniforms."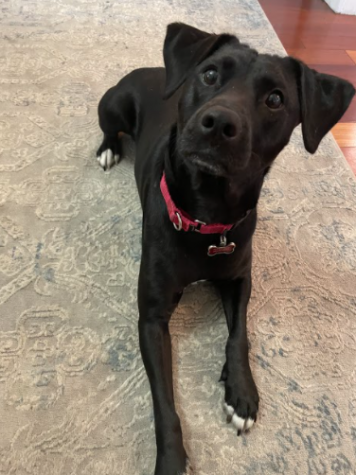 Blanchard went on and continued her love for softball, playing center field at Bridgeport University. She majored in math and psychology because she says, "I really wanted to be a math teacher because it's a challenging subject and it depends on how you teach it for students to actually understand it. I felt like the way I could explain it to students might actually help them understand it. I was also interested in psychology because I really like to kind of understand and get to know people.¨ 
     She graduated early, after three and a half years, from the University of Bridgeport with a double major in mathematics and psychology. Blanchard began to take the steps she needed to find a job to pursue her career as a math teacher. To start, she took a year graduate program for secondary education, where she began an internship at Jonathan Law High School. This enabled her to experience the role of a teacher and learn all the skills she needed to be an educator.
     Now, at twenty-two years old, Blanchard is an official math teacher at Foran High School and explains her experience so far. 
     Junior Emily Besse is currently taking a Statistics and Probability class with Ms. Blanchard. Besse mentions how the transition of getting a new teacher has been smooth due to Ms.       Blanchard´s dedication to helping her students individually and always keeping an upbeat, positive attitude while teaching.  
     Besse also adds, ¨I really like how she has been able to re-engage our class, even through distance learning, because of her exemplary perseverance in this new time." 
     Senior, Luca Marinelli, currently enrolled in her Pre Calculus class says, "Ms. Blanchard took on the position very well, even while coming in during a tough spot. She keeps the class rolling and teaches in a way that all her students can comprehend.¨
     The head teacher of the math department, Mr. Frank Peters, explains how their wing gets along well together. With Ms. Blanchard being new he says ¨Helping a new teacher allows those of us who have been here to be reflective of what we do and to share that with her. But also, she brings in new ideas that we haven't all considered yet.¨
     Although Blanchard's career has just begun, she has already had an impact.¨ I just love teaching, so I always love being at Foran. It's really awesome to see students get the little light bulb when they understand something and are like ´oh my gosh! I finally got it!´ It's just very rewarding.¨