College Commitment as a Student Athlete
     The process of applying to college is something that several students think about their junior year and into their senior year. Many high school athletes want to continue their education and athletic careers at the next level, bringing forth the process of committing and applying to college for sport purposes.

     Committing to college can be difficult, but there are different steps that teenagers can take to increase their chances of playing a college sport. Currently, students and staff at Foran are either in this process or have experienced it in the past. Prior Foran graduates have also gone through the commitment process and are now playing their sport at a college level.
     One of the students tackling the commitment process this school year is junior Colleen Ardolino. She has been playing soccer her entire life and can't see herself stopping now.
     "I have gotten the opportunity to continue playing soccer by some colleges giving me offers, which made me feel encouraged to keep playing," says Ardolino. 
     While committing to play a sport in college can be a great opportunity and allows athletes to continue beyond their high school seasons, certain struggles can be faced as well. One of them is the pressure on the young athletes.
     "The most difficult part about the committing process so far is the stress and pressure that comes with it. Some schools have put a deadline for how long their offer will stand, but I still wasn't sure what I wanted in terms of colleges," says Ardolino, "There were always those thoughts that what if I made the wrong decision when saying no to a school, but when the right offer comes up, I think I will know."
     Some people know right away if they want to play a college sport and end up committing before their senior year. Senior Kendall LaMorte, for example, committed to play D1 softball at Connecticut State University on Feb. 5. 2021, during her junior year. 
     She wanted to continue playing because of her love for the sport and the relationships she had developed because of it. Through her experience of the commitment process, she learned a lot about how to pick the right school. 
     LaMorte says, "A tip I would give people is to go to the school and really feel the campus. Talk to people around the campus. Ask questions, that is very important…When I toured [Central] I remember telling myself out loud: 'Oh yeah, this is my home.' I could see myself going here when walking into the buildings. I was happy!"
     Math teacher Ms. Abbigail Blanchard played softball at the University of Bridgeport and has similar advice: making sure to fall in love with the school first. She also emphasizes the importance of ensuring that the school fits the athlete's desires and preferences, such as location, degree requirements, and class size.  
     "As a collegiate athlete you may want to go to an athletic department with an amazing reputation, but make sure it would still be a good fit for you even if you weren't playing a sport," says Blanchard, "You never know what might happen, so it is important to enjoy all aspects of your college career."
     After choosing a school, the athletes have to adapt to playing a college sport, as it is much more demanding and requires a higher level of dedication than playing a sport in high school. 
     Blanchard adds, "As a college athlete you will eat, sleep, and breathe your sport. You need to schedule your class schedule around your sport. You have to be one-step ahead of when assignments are due or when to study for a test, because after games you'll be exhausted."
     While it may not be easy, there are many benefits that come with being a college athlete. Anna Byers, Foran alumni who plays both soccer and lacrosse at the University of Southern Maine, has formed extremely strong bonds with her teammates. 
     "The best part of playing sports in college for me has been my teammates… Playing collegiate sports, you are surrounded by your teammates all the time, practically spending every second of the day together," says Byers, "You train together, you eat together, you travel together, live together, maybe have classes together, etc. They become your best friends in the blink of an eye."
     English teacher Ms. Meghan Condon, who swam for Providence College, recommends separating somewhat from your sport. She says it takes up much of the student's time and since it is important to prioritize everything else as well, balancing both worlds is crucial.
     There are many demands when it comes to being a part of a college team, so it is important to find a balance between the sport, social life, and education. 
     Condon mentions, "It can be easy to get stuck in a bubble when on a college team, but it's also important to find yourself outside of your team so that you can grow into who you truly want to be."
     Playing a sport in college can be difficult and might not be the right fit for everyone. However, for those that are interested and think they can take the challenge, it is important to tackle the application and commitment process head on, so that they can set themselves up for success.
Leave a Comment
About the Contributors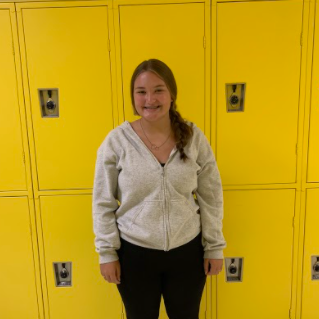 Hannah Salsbury, Staff Writer
     Hi! My name is Hannah and I am a junior at Foran High School. I play for the girl's soccer team, I am Natural Helper and I am a member of the...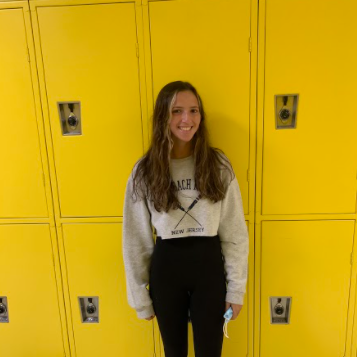 Chloe Nittoly, Staff Writer
     Hi! My name is Chloe Nittoly, and I am a junior at Joseph A. Foran High School. I am a Natural Helper here at Foran, as well as a member of the...