Touchdown! Friday Night Football is Back
          Football is back in action, and players and students could not be more excited. Football brings in large crowds and this year's student section is bigger than ever. The Foran community is more than ready for fall nights watching a game on the bleachers in the cold crisp air.
          The boys are 3-0 thus far, winning games against Weston and Lyman Hall. The team's commitment to the game is evident through their performance on the field. Their dedication stems from the motivation they receive from their coaches and one another.
          Head coach Mr. Thomas Drew relayed how the team stays motivated throughout the season.
          Drew explains, "I think students, athletes, and anyone really are motivated when they are working towards a common goal. Our team understands our goals, furthermore, they know what it is going to take to achieve these goals. Our captains and seniors have done a great job of keeping our team motivated."
          Coaches have the responsibility to instruct and lead players, but it is also the job of captains. This year's captains are seniors Joseph Gaetano, James Cobain, Mathew Miller, and Jack Cushman, and as conveyed by Coach Drew, they have been succeeding in their leadership positions.
          Gaetano has high hopes for his teammates, saying, "Our main goal is state. Our first goal is to make it, then our goal shifts to winning it. I have all the confidence in the world that this team could make a run."
          While winning is always a goal for the team, the sport itself  has meant more to them. Football has taught them life lessons that can be carried on for the rest of their lives, even when their high school careers are over.
          Coach Drew comments, "Football is not an easy sport, it is time consuming, physically draining, and can send you into a wave of emotions on a daily basis, much like life. Football prepared me to be mentally tough, it taught me to care for my teammates, and to be reliable and accountable. These are all traits that are essential post-high school, and I am proud and humbled to be able to teach these traits to our Milford Students on the football field."
          Coach Drew has certainly taught this mindset and skills to his players, as it is clear from their praise of the sport. Senior player Ethan Domingue has learned a lot of valuable lessons and skills from the sport.
          Domingue states,"Football teaches discipline, time management, and gives a whole community of people that you can learn from and make friends with. Learning these things and meeting new people are really important to me when it comes to school, work, and the outside world." 
          The team gets motivation not only from one another, but also from supporters at games. Whether that's friends, family, teachers, or anyone in the community, they are helping build a support system for the team.
          Senior player Jack Pietrosanti says, "My favorite part of football is seeing all the students in the stands at home games and listening to them cheer."
          The student section is packed at Foran, selecting a different theme each game to further unify the student body. Games are an outlet for people to get together outside of school, and gives everyone a chance to be a part of the school community. 
          "People should come to the games to show how tight knit our community really is. When we pack the stands it makes us wanna put on a show and play to the best of our abilities," says Gaetano.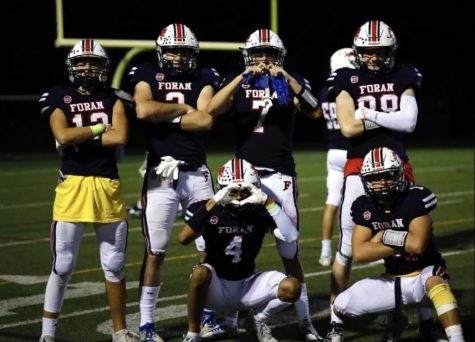 The team and the community are ready for the rest of the season and to see how far they will go. Friday night lights are a place anyone and everyone can go to have a good time. The next game is Friday, October 14 at Branford.
Leave a Comment
About the Contributors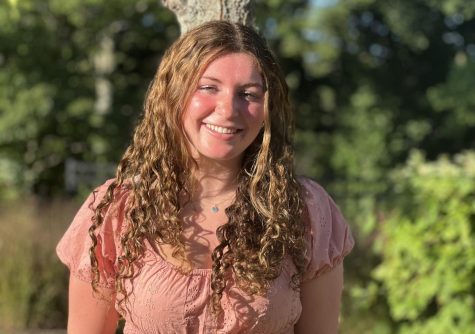 Colleen Ardolino, Staff Writer
Hi! My name is Colleen Ardolino, and I am a senior at foran. This is my second year writing articles for Mane Street Mirror. I'm captain of the girls soccer...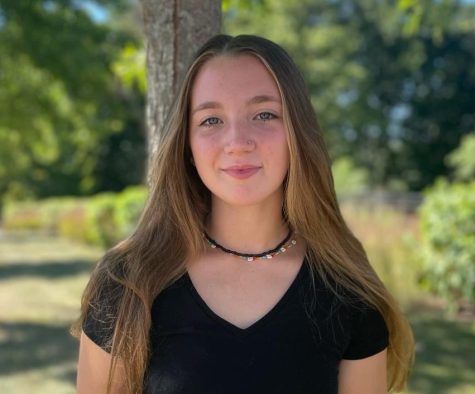 Kylee Payne, Photography Editor
Hi! My name is Kylee Payne and I am a senior at Foran High School. During the winter I run indoor track and in the spring I play lacrosse. I am a member...