Drew Lenz
Editor-in-Chief
This week, Jon Stewart announced he will be leaving The Daily Show, ending a long and successful career in making a complete mockery of the news.
More than 16 years of being anchor of "The Daily Show," Stewart said on Tuesday he will end his presence on Comedy Central's hit (and satirical) news show, saying "It is time for someone else" to have the opportunity and success he had.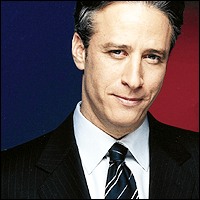 Beginning in 1999, Stewart transformed "The Daily Show" with his satiric personality and standup comedy which made him one of the most well-liked news commentators ever. With his growth in popularity through the years, Stewart and "The Daily Show" helped propel Comedy Central into the late-night entertainment competition, among others such as "Conan," "The Tonight Show Starring Jimmy Fallon," and "Jimmy Kimmel Live."
Throughout Stewart's tenure, "The Daily Show" has won 20 Emmy Awards, numerous trophies and countless accolades which helped cement Stewart's standing in the late-night entertainment world. Late-night companion and now Letterman-successor of "Late Night," Stephen Colbert used "The Daily Show" to reconfigure his commentary and personality to fit his own news show, "The Colbert Report."
Fans of Stewart were devastated by his announcement, especially after Colbert's followers suffered the same blow when he announced his leave of absence from "The Colbert Report." Stewart will most likely pursue the same future as Colbert, but not giving much insight into what specifically he plans on doing post-Daily Show. He told his fans he would stop taping "eventually," maybe coming in December, or maybe even in July.
Regardless of when "The Daily Show" with Jon Stewart stops airing, fans will get the most of what they can out of the satiric host and news commentary and can only look forward to see what Stewart's next order of business may be.